In the vast majority of cases, cataract is a reversible cause of visual impairment that can be effectively cured by surgical procedure. When planning surgical treatment, several factors should be taken into account – in particular, optical imperfections of the cornea. The cornea is the eye's main refractive optical medium.
Toric intraocular lens (IOL) implantation allows full visual acuity to be restored, without the need for additional correction with eye glasses postoperatively. This procedure helps avoid additional surgical interventions; because it minimizes astigmatism it is the surgical procedure that achieves the highest visual acuity.
Natural clouding of the lens hinders its ability to focus light precisely on the retina. At the same time, corneal astigmatism is a major cause of blurred vision. Toric IOL implantation at the time of phacoemulsification is an elegant and effective way of restoring the best possible vision by addressing both of these problems.
Toric lenses are elastic and can be implanted through a small puncture in the eye wall. Reliable and safe, these ophthalmic implants are popular all over the world. They both substitute for the cloudy natural lens and help patients with corneal astigmatism see better without glasses.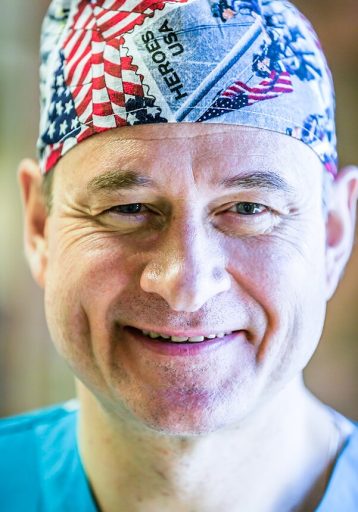 You can make an appointment by phone from 8:30 to 19:30 (daily).
This type of implant combines the functionality of a standard artificial lens, which has a spherical component, with an additional, optical toric (or cylindrical) component. The latter serves to correct imperfections of the corneal shape.
Different toric IOL designs may have variable combinations of:
Optical element size and shape.
Fixating (haptical) elements design.
Surface asphericity.
The toric IOL provides an ideal solution for the problem of astigmatic optical disturbances combined with age-related cataract.  Compensation of the eye's optical defects is the way to restore the quality of the retinal image.
Prior to toric IOL implantation, the patient undergoes a comprehensive examination. Next, the ophthalmologist performs the complex calculations necessary for ordering the lens. Optical parameters of the lens are selected for each individual patient using high-precision analysers of the corneal surface and a computer program. In cases of high astigmatism, custom-made toric lenses can be ordered from the manufacturer to better suit the individual patient's needs.
Toric IOLs are implanted in a variety of cases, including:
Natural lens clouding combined with congenital corneal astigmatism.
Induced astigmatism resulting from injuries and inflammatory diseases of the cornea combined with cataract.
Unsuccessful laser refractive procedures.
Patients who have undergone corneal transplant.
Patients for whom multifocal toric IOLs are indicated have the opportunity to eliminate cataract and astigmatism in one procedure, at the same time gaining the ability to see clearly at both near and far distances.
The experience and professionalism of the surgeon, high-quality equipment, and accurate calculation of the artificial lens optic will guarantee restoration of the patient's vision and quality of life.