Recent advances in ophthalmology can help in solving various problems associated with corneal diseases. One of these advances is penetrating keratoplasty, or corneal transplantation.
This is used in cases when other treatment modalities would be ineffective – for example, in cases of a lesion that affects all layers of the corneal tissue.
Loss of corneal transparency or significant corneal shape changes prevent the light from passing into the eye and reaching the retina. This leads to partial or complete loss of vision.
Penetrating keratoplasty (or PKP) involves a complete replacement of corneal layers with donor tissue. The success of PKP is based on the absence of blood vessels in the corneal tissue. Thus, the rejection of tissue, which is associated with transplantation of highly vascularized solid organs or tissues (such as the liver, kidneys, or heart), is significantly reduced. PKP is considered a safe and highly effective way to restore visual function.
Indications for PKP are based on the presence of deep corneal structural damage that cannot be repaired by other methods, including:
Persistent corneal oedema and opacities in aphakic or pseudophakic bullous keratopathy.
Primary corneal dystrophies.
Congenital corneal opacities.
Corneal scars after trauma.
Corneal opacities after infections and /or corneal ulcers.
Eye burns.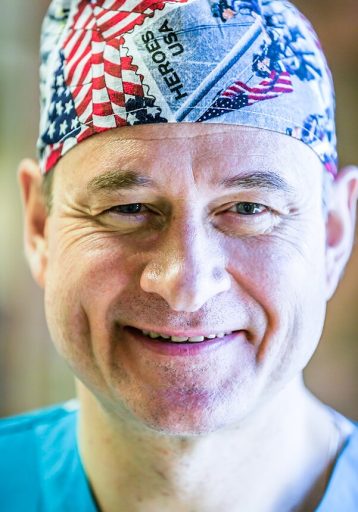 You can make an appointment by phone from 8:30 to 19:30 (daily).
The procedure requires special attention to the general health status of the patient as well as their potential ocular co-morbidities. Contraindications apply in patients in the following cases:
Pathology of the eyelids (entropion, ectropion, blepharitis, etc.).
Increased intraocular pressure.
Active inflammation of the eye.
Retinal and optic nerve diseases.
Systemic disorders (diabetes, allergy, etc.) can delay recovery after surgery and may also be considered a relative contraindication to PKP.
Before surgery, the patient needs to:
Undergo comprehensive eye examination.
Have a general health check and required laboratory tests.
Wait for the corneal tissue to be available and properly selected.
Make a commitment to compliance with postoperative therapy.
For PKP, either general or local anaesthesia is used. The selection is made by the surgeon based on the age and health status of the patient and the number of surgical manipulations to be done simultaneously with PKP.
Surgery lasts 1-2 hours. The procedure consists of the following steps:
Preparation of the eye.
Marking of the corneal area to be replaced.
Trephination of the recipient cornea.
Preparation and cutting of the donor corneal graft.
Graft fixation to the recipient bed with sutures.
If necessary, during PKP, other interventions can be performed, such as cataract extraction, iris reconstruction, IOL implantation or exchange, vitrectomy, etc.
After discharge from the clinic, which is usually within 7–10 days after surgery, the patient receives recommendations for postoperative therapy. In the postoperative period, it is very important to follow recommendations and be compliant with the regimen of instilling eye drops and attending regular check-ups.
Penetrating keratoplasty is one of the most complex among the ophthalmic surgical procedures, requiring the highest degree of skill from the surgeon. Nevertheless, it is very rewarding for both patient and surgeon, as it provides not only vision restoration but also very good long-term results.